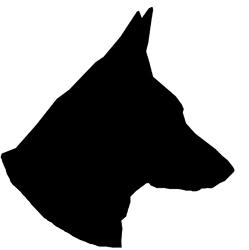 September Schedule for download
This schedule is updated once a month, every month.
Please call to register for class. 
Please register as soon as possible as the classes fill up quickly.  
A non-refundable $50 deposit is required for all classes; full payment is appreciated as it helps keep my processing fees down.
For registrations made less than 1 week prior to the class start, full payment is required.  Payment for the balance is expected at the start of the session.  No refunds after the first day of class.
Special note for Rescue dogs: A health certificate from your vet or records showing that the dog has been in your possession for a minimum of 3 weeks is required.
For more information or to sign up for a class, please call 860-963-7475
Time

Class Description

Start Date

Cost

MONDAY

11:15 am – 12:15 pm

Agility 2

10/16

$155/6 weeks

12:30 pm – 1:30 pm

Agility 5

10/02

$155/6 weeks

5:00 pm – 6:00 pm

Introduction to Agility

10/02

$175/6 weeks

6:15 pm – 7:15 pm

Competition Agility

10/30

$155/ 6 weeks

7:45 pm – 9:00 pm

Obedience and Rally Skills

Drop -in

$20 per dog

TUESDAY

10:00 am – 11:00 am

Rally Obedience Skills

Drop-in

$18 per dog

11:00 am – 12:00 pm

Competition Obedience

Drop-in

$18 per dog

6:15 pm – 7:15 pm

Competition Agility

10/17

$155/ 6 weeks

7:15 pm – 8:15 pm

Competition Agility

10/10

$155/ 6 weeks

WEDNESDAY

11:00 am – 12:00 pm

Competition Agility

10/11

$155/ 6 weeks

1:00 pm – 2:00 pm

Agility Run-thrus

Drop-in

$10 per dog

6:00 pm – 7:00 pm

Competition Agility

10/04

$155/ 6 weeks

7:10 pm – 8:10 pm

Competition Agility

10/04

$155/ 6 weeks

8:15 pm – 9:30 pm

Agility Run-thrus

Drop-in

$10 per dog

THURSDAY

5:00 pm – 6:00 pm

OBEDIENCE SKILLS – PRACTICE

Drop-in

$20 per dog

6:15 pm – 7:15 pm

Agility 5

09/28

$155/ 6 weeks

7:15 pm – 8:15 pm

Introduction to Agility

10/05

$175/6 weeks

FRIDAY

11:00 am – 12:00 pm

Conformation Breed Handling

Drop-in

$20 per dog

5:00 pm – 6:00 pm

Introduction to Rally Obed.

09/29

$155/6 weeks

6:00 pm – 7:00 pm

Novice Rally

09/29

$155/6 weeks

7:15 pm – 8:15 pm

Obedience for the Family Dog

09/29

$160/5 weeks

SATURDAY

10:00 am – 11:00 am

Puppy Kindergarten

09/30

$160/5 weeks

11:15 am – 12:15 pm

Obedience for the Family Dog

09/30

$160/5 weeks

12:30 pm – 1:30 pm

Obedience 2

09/16

$155/6 weeks

12:30 pm – 1:30 pm

Obedience 2

10/28

$155/6 weeks

2:00 pm – 3:00 pm

Competition Agility

09/30

$155/ 6 weeks

3:10 pm – 4:10 pm

Competition Agility

10/14

$155/6 weeks

4:20 pm – 5:20 pm

Agility 3

10/14

$155/6 weeks

5:30 pm – 6:30 pm

Agility Games

Drop-in

$15.00 and $10.00/members